Treasures of
Scotland

Jewellery Manufacturing Company

Exclusive makers of

Alba gold

The jewellery of Scotland

Email: info@scottish-treasures.co.uk

OFFICE Tel: 01592 262525

International +44 (0)1592 262525

( head office ) 60 Forth Park Gdns. Kirkcaldy.

Kingdom of Fife. Scotland KY2 5TD.
Ceud Mile Failte.
" Hundred Thousand Welcomes. "

SCOTLANDS LARGEST SELECTION
OF SCOTTISH JEWELLERY
Treasures Jewellers are manufacturers of an exclusive range of Saint Andrew, Scottish and Celtic
jewellery in Silver, 9ct and 18ct gold, and all our gold jewellery is hallmarked for your protection.
Stamped into the gold items is the Edinburgh Assay Office Hallmark, also the figure of St. Andrew, Scotland's Patron Saint, we are the only jewellers in Scotland to have the Assay office stamp our gold jewellery this way making it unique to "treasure" forever.
Contact us to take home your "Piece of Scotland".

---


The most secure you can trust
AND WE ALSO ACCEPT SCRAP GOLD IN PAYMENT FOR ITEMS
E/MAIL FOR DETAILS
EXAMPLE
20grams of 9ct hallmarked scrap gold = £200 for exchanged goods
10grams of 18ct hallmarked scrap gold = £200 for exchanged goods also
Instructions on how to place an order
---
Introducing the very latest exclusive gold charms to our range
THE QUAICH ( The Scottish cup of welcome )
suitable as a charm and also makes a great pendant
inside is inscribed the Gaelic toast SLAINTE MHATH (your very good health )

click photo to view
---
This year marks the 150 anniversary of the master of Greyfriars Bobby's death and
the start of his 14 year vigil on his grave

---
Scotland's message to all her sons and daughters
Haste ye back to Visit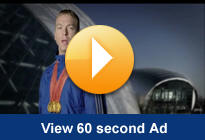 &
Bho nh-Alba le gaol
( From Scotland with love )
---
If you cannot visit Scotland then let Scotland visit you.
Let Sir Sean Connery and Hamish MacInnes take you
through the most scenic corners of Scotland.
Click photos for details.
All our products can be delivered to any UK hotel for visiting tourists to collect